Sponsoring a promising young athlete
Since 2011 we have been proud sponsors of Leonidas Tsortanidis, at that time a promising windsurf talent and today the greek windsurfing champion. Leonidas was born in 2001 in Andros and is an athlete of N. O. ANDROS. His coach is George Frangos, one of the most prestigious windsurf and paddle athletes in the world.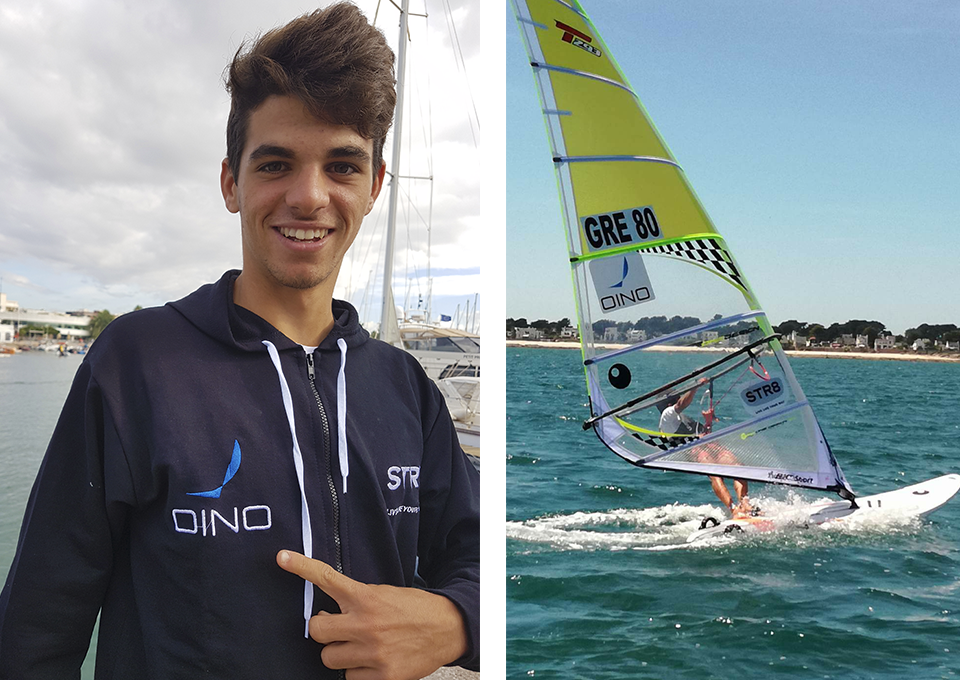 Leonidas Tsortanidis participated in an official race for the first time in 2011, where he won the 1st place in the category of under 13 as part of the Pan-Hellenic Championship. He has since won several times the 1st place of greek windsurf races among windsurfing unions and has been a Pan-Hellenic winner for 6 years in a raw.
He was qualified for the Youth Olympics in 2018 to be held in Buenos Aires, Argentina. At the Techno 2017 World Championship, he won the 5th place in the overall classification. He managed to win 5 international medals in five years and to become the first Greek windsurfing athlete to win races of this class.